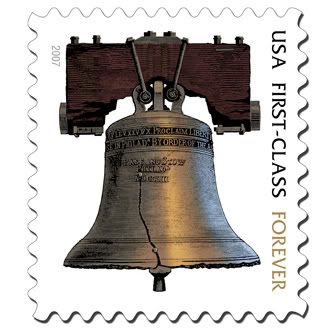 My mailman informed me that stamp prices are going up again. This was after I tried to mail something with a 39 cent stamp on it. Turns out that was the cost of a stamp prior to April 12, 2007. Shows you how observant I am. And how often we mail things.

The prices increases to $.44 on May 11th, so you may want to stock up on some "Forever" stamps which will sell at the $.42 rate up until the 11th. These stamps will be good even after the rate increase, regardless of when they were purchased.

I think I'll go get two books, and we should be set for life.