Here are some samples that are currently being offered =)
Alouette Cheese Wedge: Submit a mail in rebate by 12/31/09 to try any variety Alouette Cheese Wedge for FREE.
Blue Moon Bottle Opener: Join the Blue Moon Crew to receive your own FREE bottle opener. Blue Moon is one of my favorite beers so I'm pretty stoked about this!
Arm & Hammer Toothpaste: We have so much flippin toothpaste but I'm not about to turn down more! Allow 6 – 8 weeks for delivery.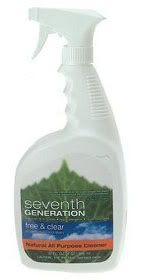 Seventh Generation Free & Clear All Purpose Cleaner: Thanks to A Thrifty Mom for passing along this great freebie. Go to Miss Environment's website to register for your FREE bottle.