My family was lucky enough to be able to sample 4 bags of Nature Valley Nut Clusters courtesy of MyBlogSpark! And seeing as how the bags disappeared in a matter of days, I guess you could say we enjoyed them =)
Nut Clusters are Nature Valley's newest product and there are four great varieties: Nut Lovers, Honey Roasted Peanut, Roasted Cashew, and Roasted Almond. They are bite-sized clusters of nuts and granola, and 100% natural. The nuts and granola grouped together make the perfect combination of sweet and salty, and they are great for an on-the-go snack!
I will have to give two warnings: 1) These are extremely addicting and because they are bite-sized, you can eat a ton without really noticing. Come to think of it, that's probably how we powered through the bags in such a hurry! And 2) I wouldn't recommend these treats for small children. They would be hard for their little teeth, and seeing as how Bubba doesn't take the time to really chew his food, and prefers to inhale, I wouldn't feel comfortable with him eating them. Boo, however, was an enthusiastic fan!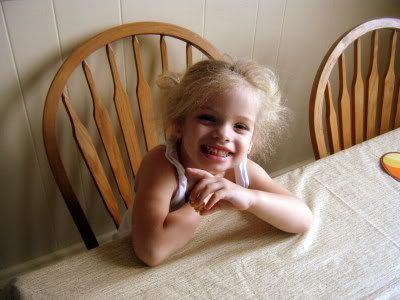 I'd like to thank MyBlogSpark for providing my family with such a great treat! We enjoyed all four varieties but our personal favorite was the Nut Lovers. If you would like to try them, click here to print a $1 off coupon!