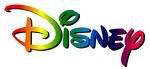 Seeing as how we are *this* close to booking another trip to Disney this year, I was pretty stoked to see this freebie!
Get a free autographed photo of any Disney character by sending a request to:
Walt Disney Company
Attn: Fan Mail Department
500 South Buena Vista Street
Burbank, CA 91521
Also include your shipping information and specify which character's photo you would like!

Thanks Freebie Blogger!