I love how my blog seems to be revolving so much about food lately. You definitely won't starve if you hang out here ;-)
Einstein Bagels
: Every Friday in May, you can get a FREE bagel if you ask for one before 11 a.m. And if you take in
this coupon
, you can get 3 FREE bagels when you buy 3. Click here to find a location close to you =)
(Thanks Thrifty Mom!)

Arby's
: Text the word ROASTBURGER to 27297 and you will get a text back that is good for a FREE Roastburger with any drink purchase. I did this last time they had this promotion, and it worked (and the burger was delicious)!

Starbucks
: I never get anything from Starbucks because it's too dang expensive and because their coffee is s-t-r-o-n-g. But it is my iced coffee season, so I may not be able to pass this deal up. Until June 29, you can get a
Grande Iced Coffee with Milk for $1.95
.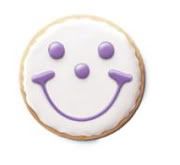 Eat'n Park
: Use this coupon to get a FREE slice of strawberry pie with any dinner purchase. Click
here
to find a location close to you =)